Hyundai Sonata: OFF mode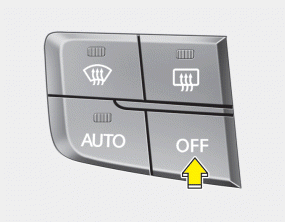 Push the OFF button to turn off the air climate control system. However, you can still operate the mode and air intake buttons as long as the ignition switch is in the ON position.
The vented air will be at the last set temperature. Adjust the desired vented temperature setting accordingly before pressing the OFF button.