Hyundai Sonata: Opening the hood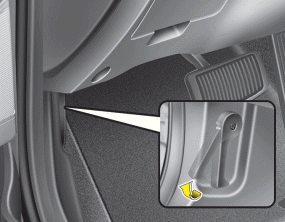 WARNING
Open the hood after turning off the engine on a flat surface, shifting the shift lever to the P(Park) position for automatic transaxle and to the 1st(First) gear or R(Reverse) for manual transaxle, and setting the parking brake.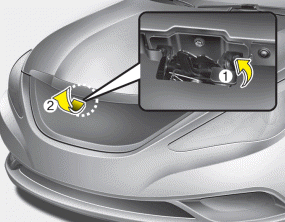 2. Go to the front of the vehicle, raise the hood slightly, pull the secondary latch (1) inside of the hood center and lift the hood (2).
3. Raise the hood. It will raise completely by itself after it has been raised about halfway.