Hyundai Sonata: Auto Light Switch. Repair procedures
Inspection
Lighting Switch Inspection
With the multi function switch in each position, make sure that continuity exists between the terminals below. If continuity is not as specified, replace the multi-function switch.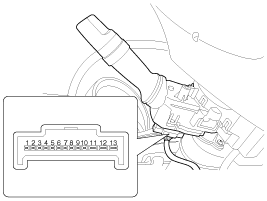 Lighting Switch (Auto Light)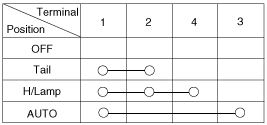 Inspection In the state of IGN1 ON, when multi function switch module detects auto light switch on, tail lamp relay output and head lamp low relay output are controlled according to auto lig ...