Hyundai Sonata: ETC (Electronic Throttle Control) System. Description and Operation
Description
The Electronic Throttle Control (ETC) System consists of a throttle body with an integrated control motor and throttle position sensor (TPS). Instead of the traditional throttle cable, an Accelerator Position Sensor (APS) is used to receive driver input. The ECM uses the APS signal to calculate the target throttle angle; the position of the throttle is then adjusted via ECM control of the ETC motor. The TPS signal is used to provide feedback regarding throttle position to the ECM. Using ETC, precise control over throttle position is possible; the need for external cruise control modules/cables is eliminated.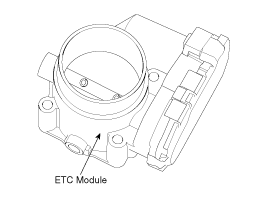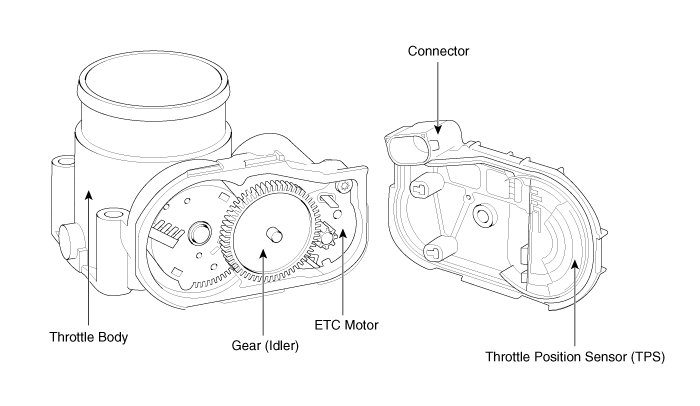 Schematic Diagram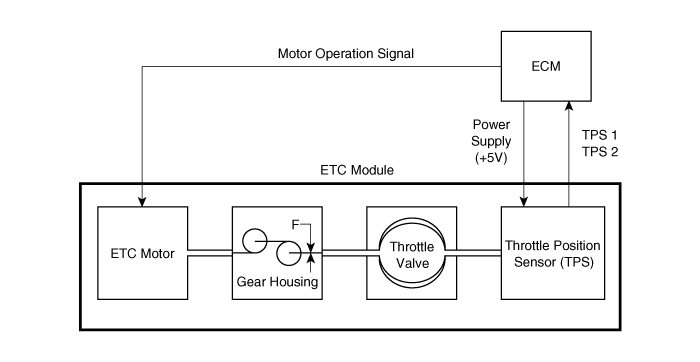 Removal When replacing the ECM, the vehicle equipped with the immobilizer must be performed procedure as below. ...
Fail-Safe Mode Item Fail-Safe ETC Motor Throttle valve stuck at 5° TPS TPS 1 fault ECM looks at TPS2 ...
See also:
Wheel alignment and tire balance
The wheels on your vehicle were aligned and balanced carefully at the factory to give you the longest tire life and best overall performance. In most cases, you will not need to have your wheels al ...
Components and Components Location
Component Location 1. Driver power window switch 2. Door lock switch 3. BCM (Body Control Module) 4. Front door lock actuator 5. Rear door lock actuator 6. T ...
Seat belt warning (for front passenger's seat)
Type A Type B The front passenger's seat belt warning light will activate to the following table when the ignition switch is in "ON" position. *1 The seat belt warning lig ...